Heat Deflector 14"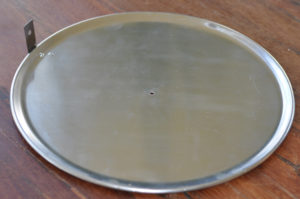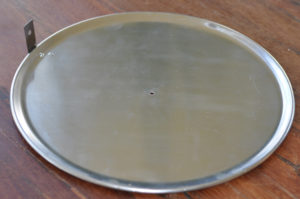 Heat Deflector 14"
Aluminum heat shield with backstop for 14" stone
Aluminum disk

Stainless backstop

Stone sold separately

Only one needed for double-rack setup
This aluminum tray acts as a heat shield under your pizza stone. Reduces heat buildup between pizzas. Equipped with a backstop arm so pizza don't get pushed off the back. Perfect for a single pizza stone setup. Also attaches to the RCL double rack.