Pizza-Porta for "Big Joe" with air hinge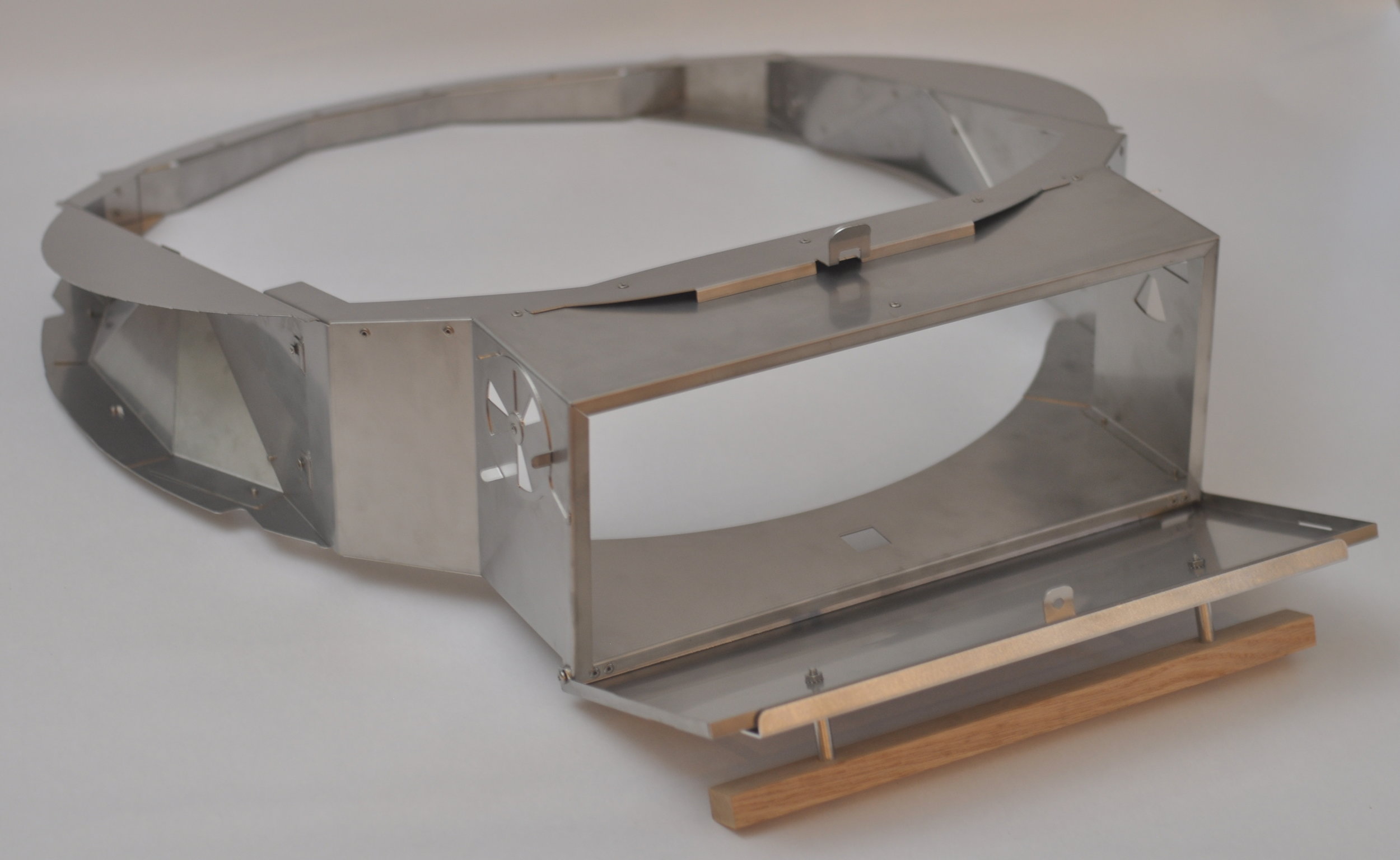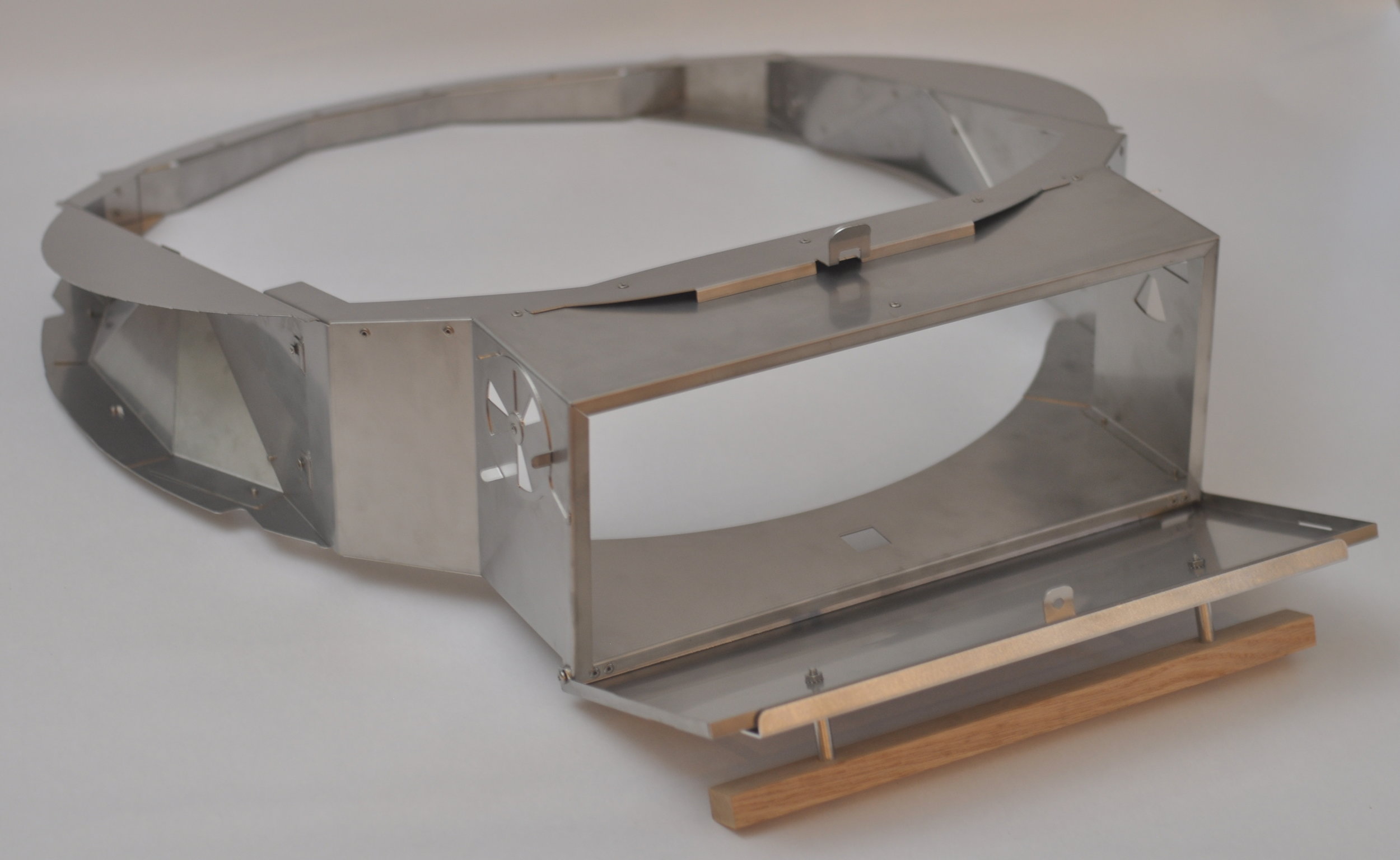 Pizza-Porta for "Big Joe" with air hinge
The Pizza-Porta for the Big Joe is coming. Please click below to be added to our update list. We will send progress reports as we finish the product. Or, feel free to pre-order so you get one of the first units out of the factory.
This model will fit the AIr-Hinge (spring) model
Body constructed entirely of 18/8 stainless steel. (304 stainless)
"Pizza-Porta" heat shield is aluminum
16" wide door opening.
Oak Handle
Locking latches for easy handling.
Stainless steel hardware.
Some assembly required
Door opening is 16.2" wide - Great for a 12" or 14" wide peel.